The Junior High Football team defeated LHNE 18-6 today! Congrats Wildcats!
Here are the dress up days for next weeks homecoming festivities. Be sure to show your school spirit!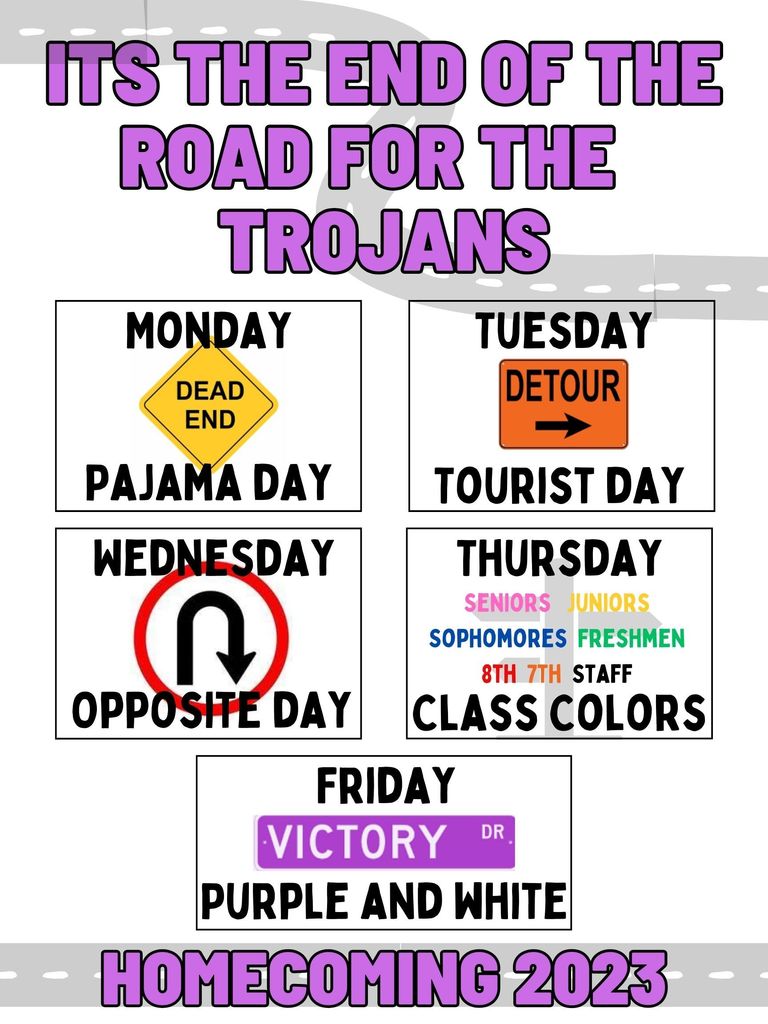 **Time change** The cross country meet start time today is 3:00 pm and not 4:30 pm at Wayne!
Here's a look at the events for this week!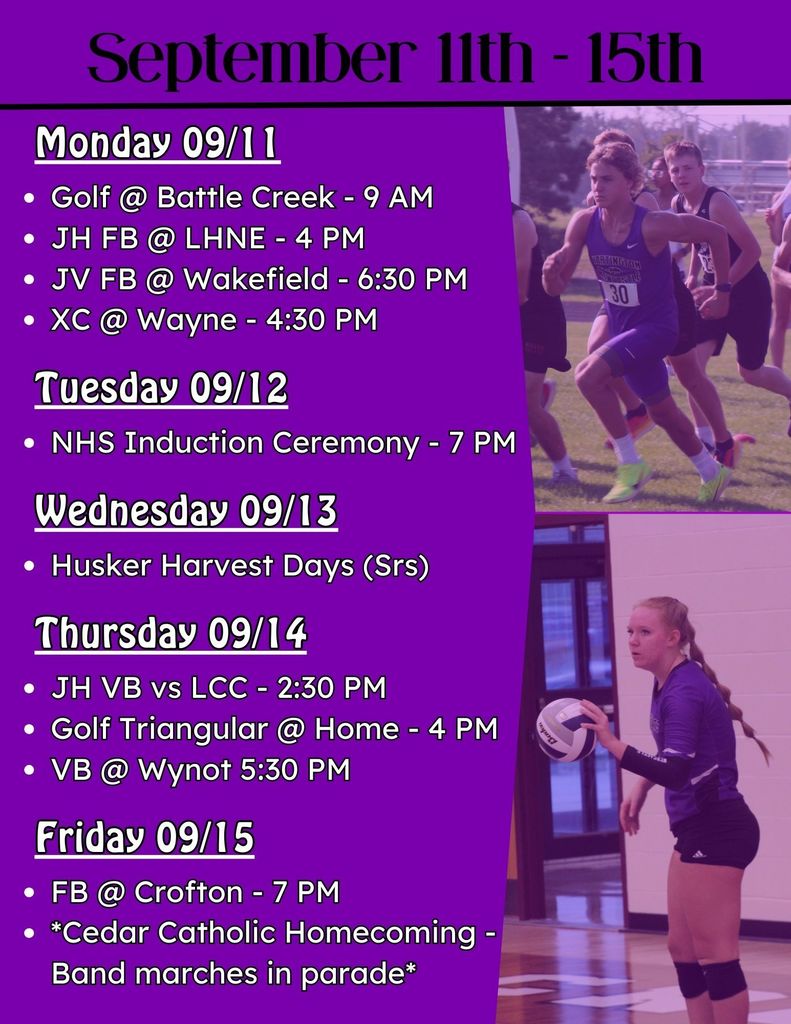 Come out and cheer on our Lady Wildcats at Creighton!
Here's the B team! Mistakenly put two pics of the A team up!
Congrats to the Lady Wildcats A and B teams finishing as runner up in both divisions at the Cedar Catholic JH Volleyball Tournament! #GoCats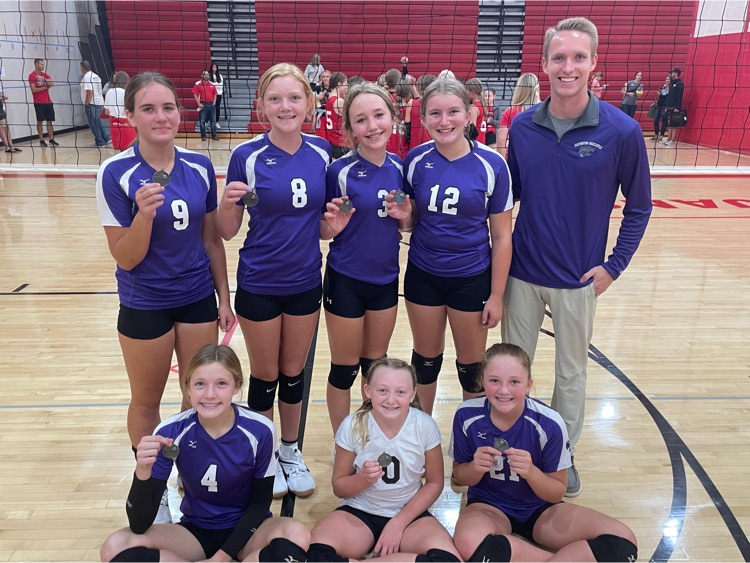 Cedar Catholic Volleyball Tournament - September 9th #GoWildcats

Creighton Volleyball Tournament Schedule - Sept. 9 9:15 Creighton vs. Hartington-Newcastle 10:30 Summerland vs. West Holt 11:30 Creighton vs. West Holt 12:30 Summerland vs. Hartington-Newcastle 1:30 Hartington-Newcastle vs. West Holt 2:30 Creighton vs. Summerland
The Lady Wildcats would love to see you support them in Winnebago tonight at 5:30pm!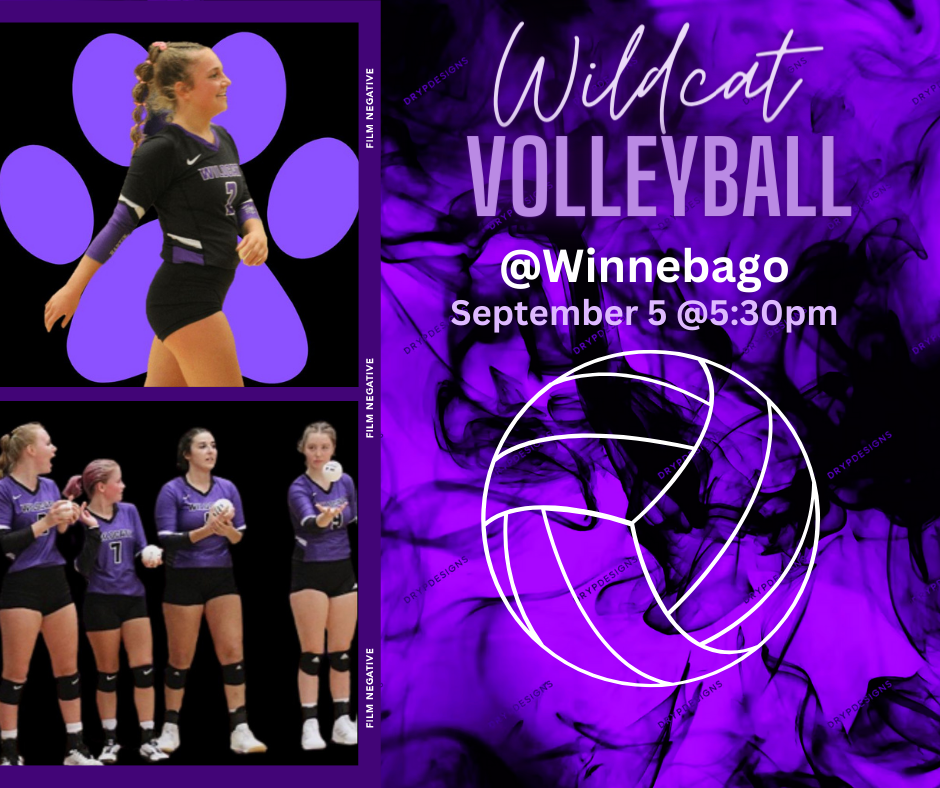 Here's a look at our week at HNS!

Have a safe holiday weekend and remember no school on Monday!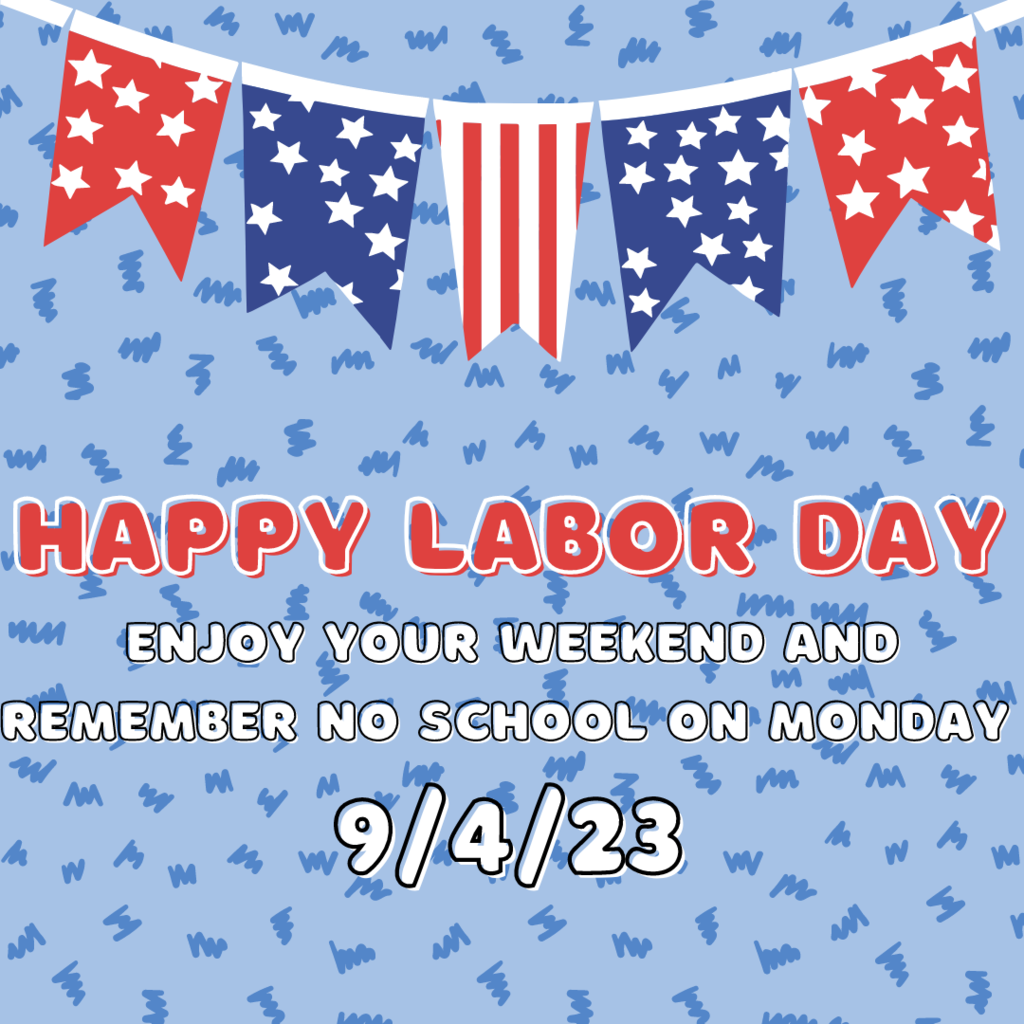 Come support the HNS Football team for their first home game tonight!

Congratulations to the HNS Lady Wildcats on winning the Wynot volleyball tournament tonight! #GoCats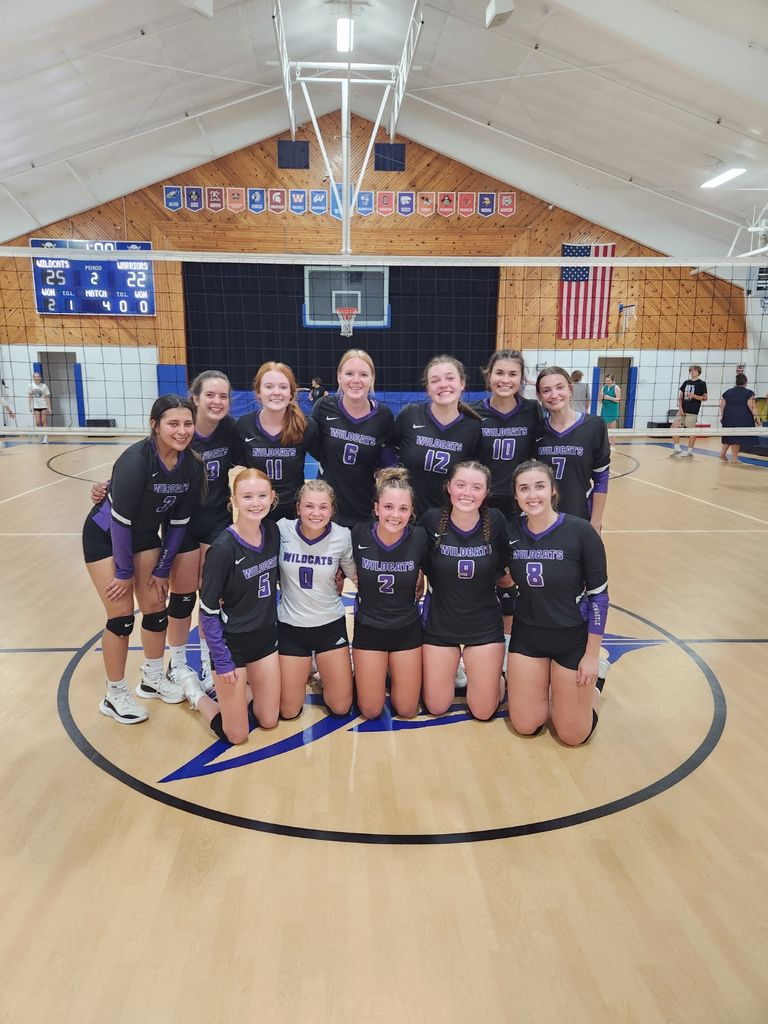 Come support the HNS Cross Country Team at Beemer! Please note the time change.
Make sure to come support the Lady Wildcats in Wynot today!