Don't forget to bring your donations and attend our Days of Giving event!!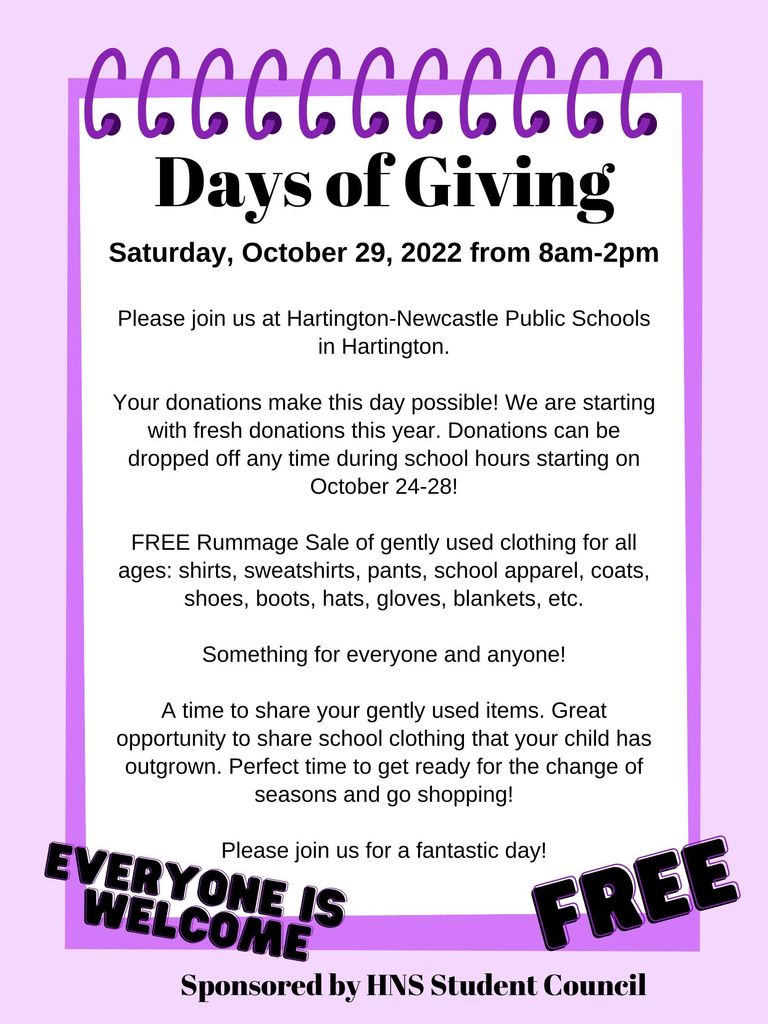 Post-meet pictures...after the race with senior boys, at the victory bell tonight to celebrate, and one last team huddle. In addition to Class C gold, Carson Noecker today won the all-class gold medal and became the 1st Nebraska boy ever to run under 15 minutes at the state meet.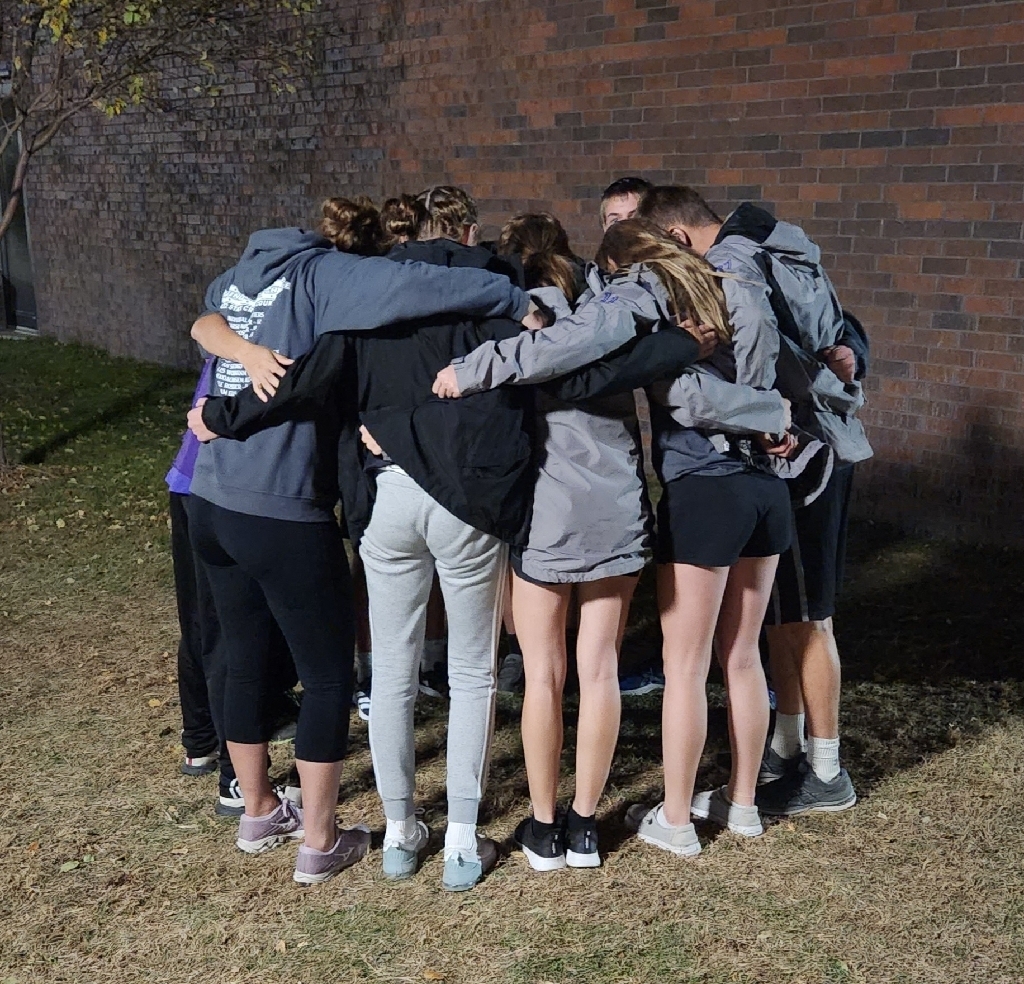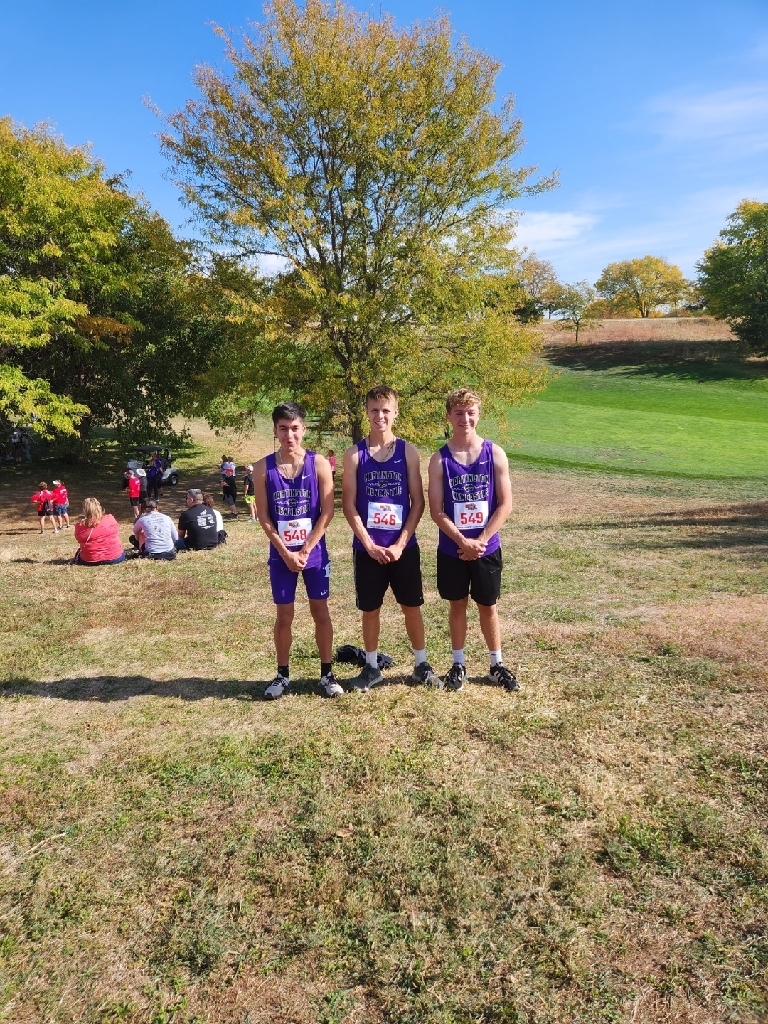 Help us welcome Carson back to town! Let's line Broadway tonight at 8 p.m. and celebrate the first runner to win four state cross country golds! @CedarCatholic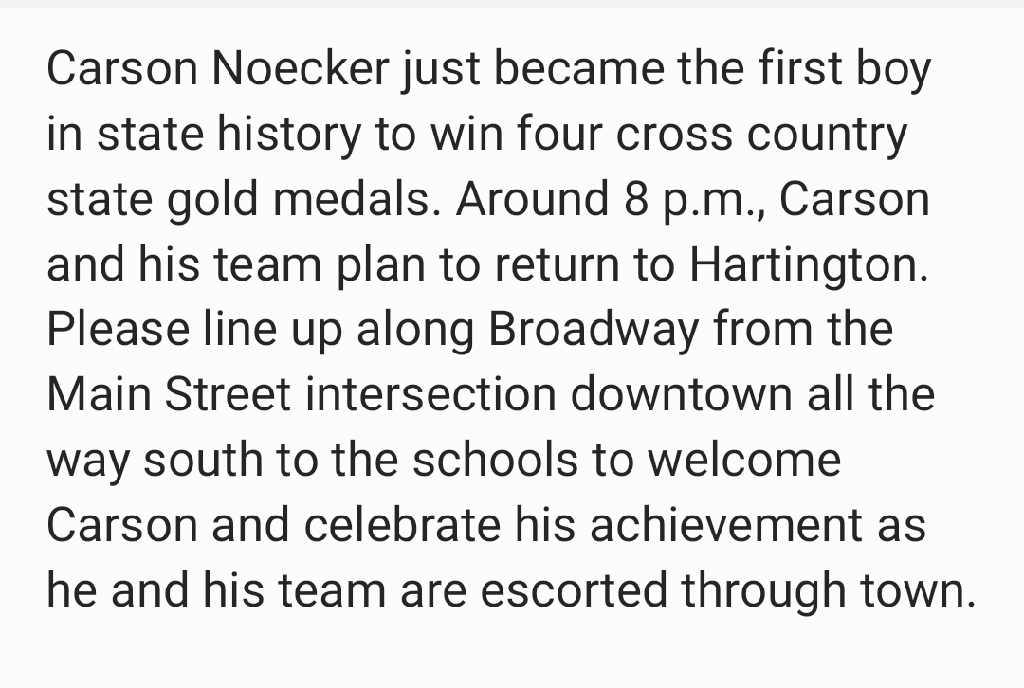 Carson Noecker is your Class C Boys state cross country champion with a time of 14:58!!! Four state golds for Carson!!! #GoCats

Boys team ready to run at state cross country. #GoCats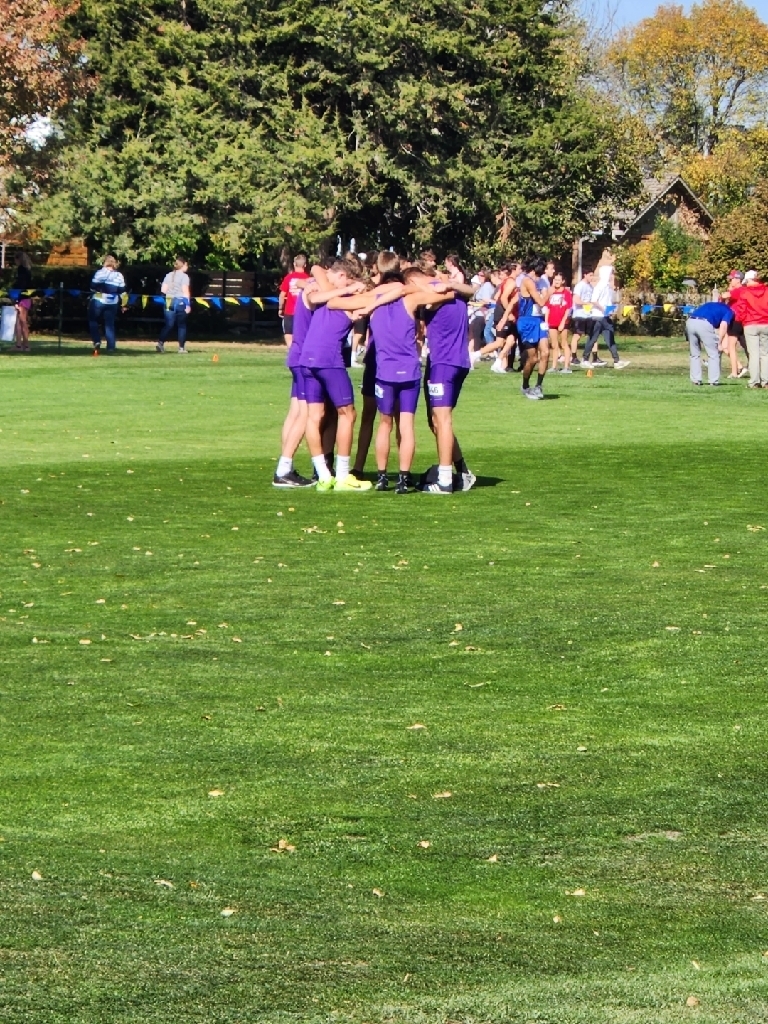 The Wildcat volleyball team will compete against Crofton on Monday at 6:00pm in C2-5 Subdistrict action. #GoCats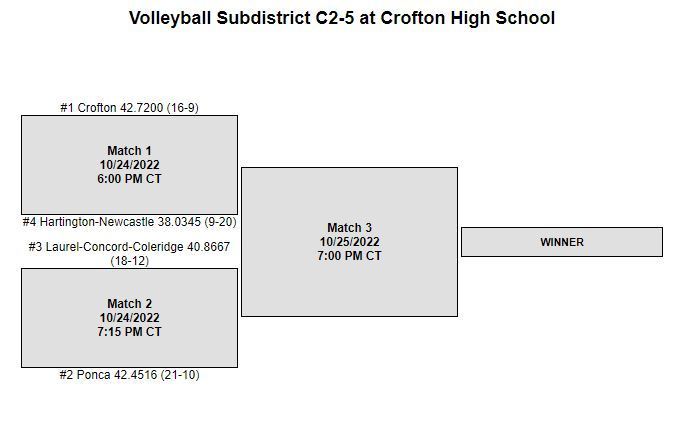 Wear Yellow to School Tomorrow!
Don't forget to stop by the book fair tomorrow during parent teachers conferences!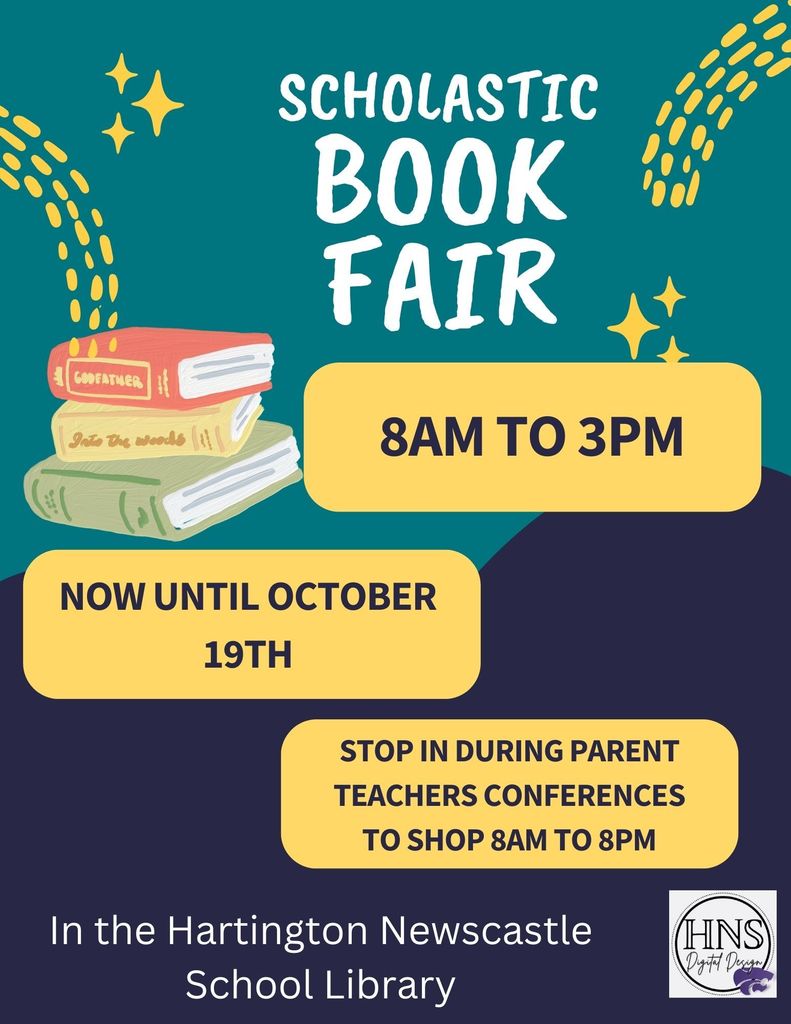 Anyone interested in the Cedar County 4-H Sharp Shooters can learn more this weekend!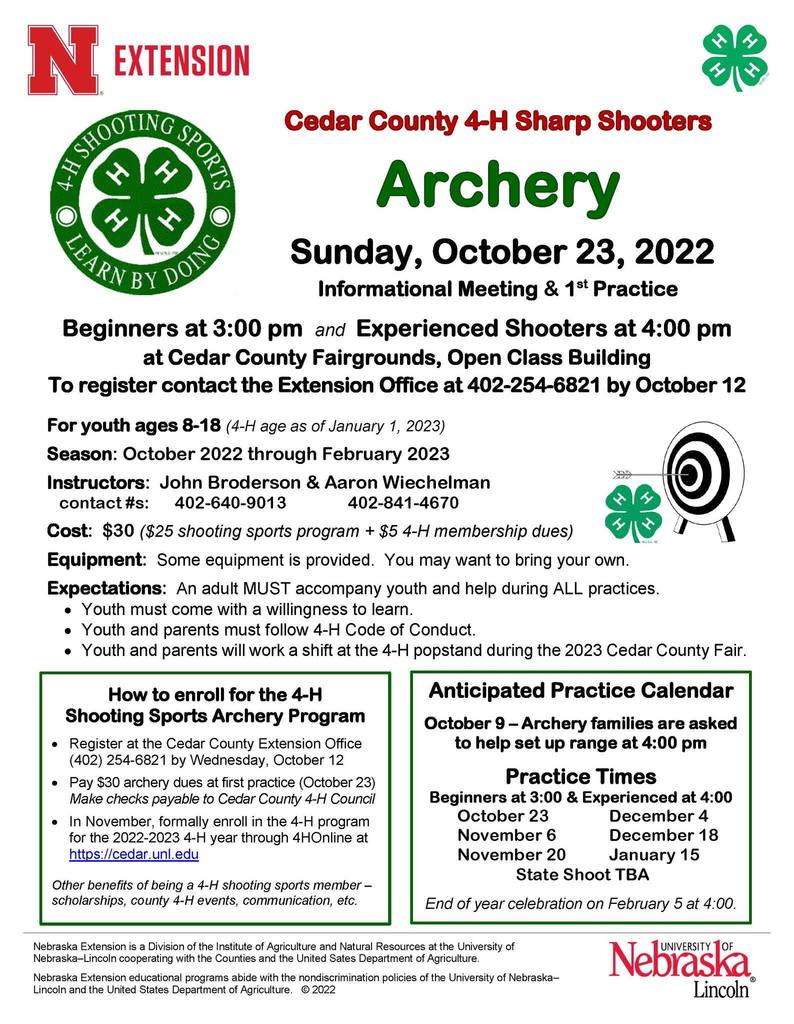 Wildcats fall 25-20 to Wausa. Wausa wins 2-0. #GoCats
Wausa wins set one 25-17. #GoCats
Lady Cats fall 26-24 to Wakefield in set two. H-N will play a consolation match next. #GoCats
Conference VB Tourney Round of 8…..Wakefield wins set one 25-21. This match is best of 3. #GoCats
Good luck to the Volleyball team tonight in the Conference Tourney! #GOCATS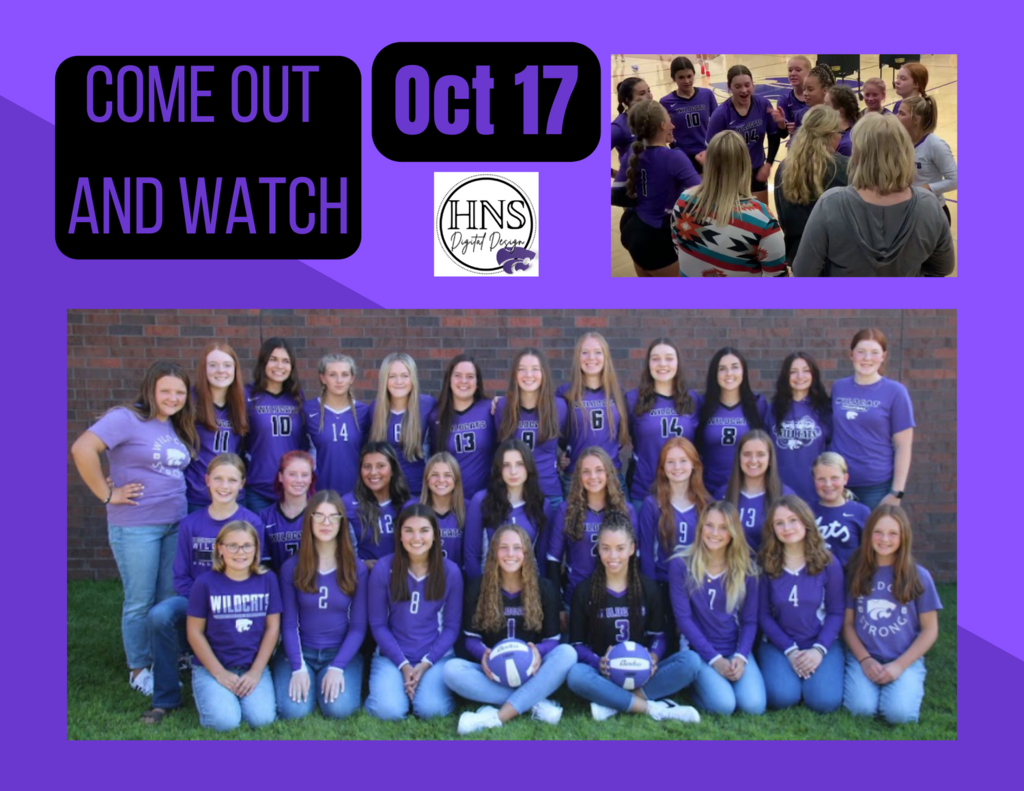 Reminder: This service will be available for all parents on the 19th.
Join the FCCLA chapter in Teen Traffic Safety week the 16th through the 22nd! Winning videos and posters will be posted online!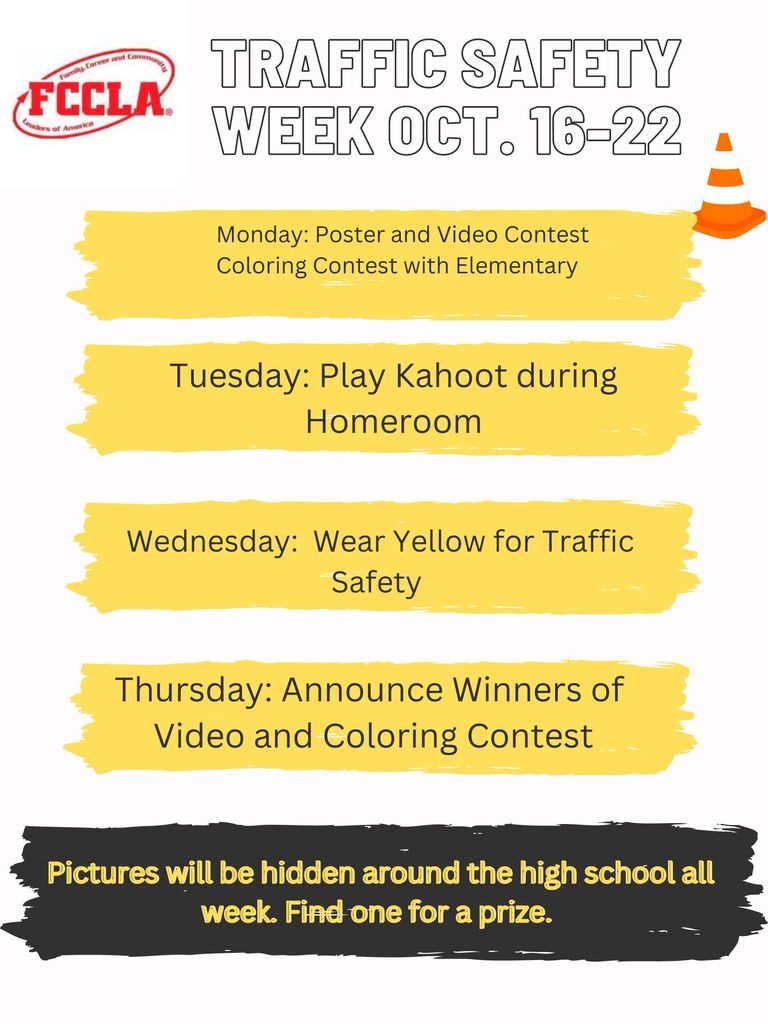 Welcome back to the HHS class of 1982 back for a reunion. #GoCats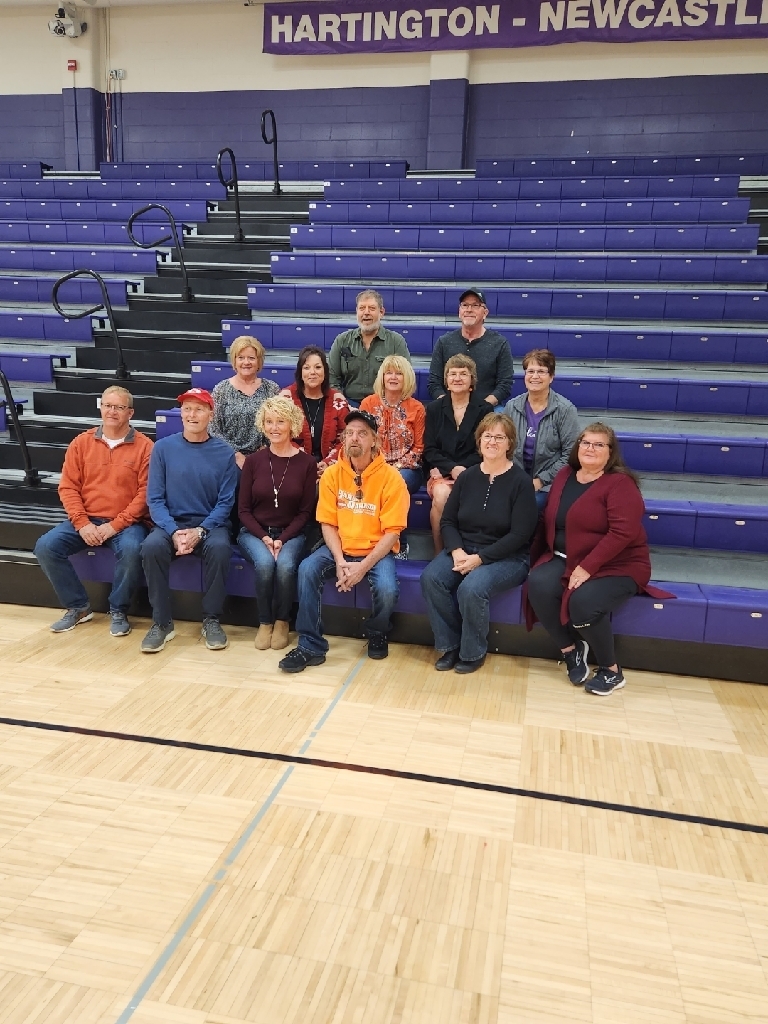 HNS wins third set over LCC 26-24 to take the match, will play in quarterfinals Monday. #GoCats

HNS wins set two 25-21. #GoCats