September AD Awards: Student-Athlete of the month: McKenzie Bruning Positive Athlete of the month: Dayton Sudbeck Assistant Coach of the month: Coach Ryan Macholan Congrats to all recipients!!

Wausa JH Volleyball Tournament Bracket - September 30 #GoWildcats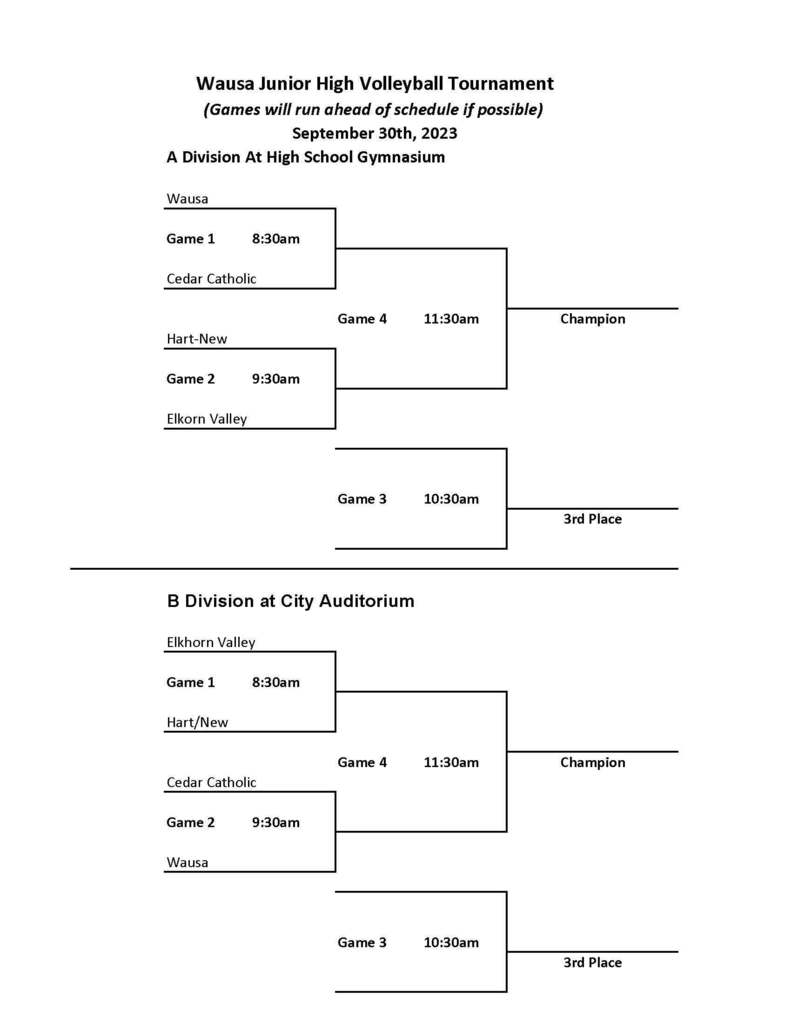 Homer wins set five 15-13. #GoCats
Another 5th set timeout. Homer leads 13-12 in a back-and-forth set to 15. #GoCats
5th set timeout. Homer leads 9-8 in the race to 15. #GoCats
Set 4 goes to the Knights, 25-20. We're tied 2-2. #GoCats
Lady Cats take set three 25-21. They lead Homer 2 sets to 1. #GoCats
Lady Cats fall to Homer 25-12 in set #1. We play best-of-5 tonight. #GoCats

This week is National Box Tops Week! Scan those receipts for double Box Tops all week!
It's a busy day at HNS. Here's a list of everything that's going on today!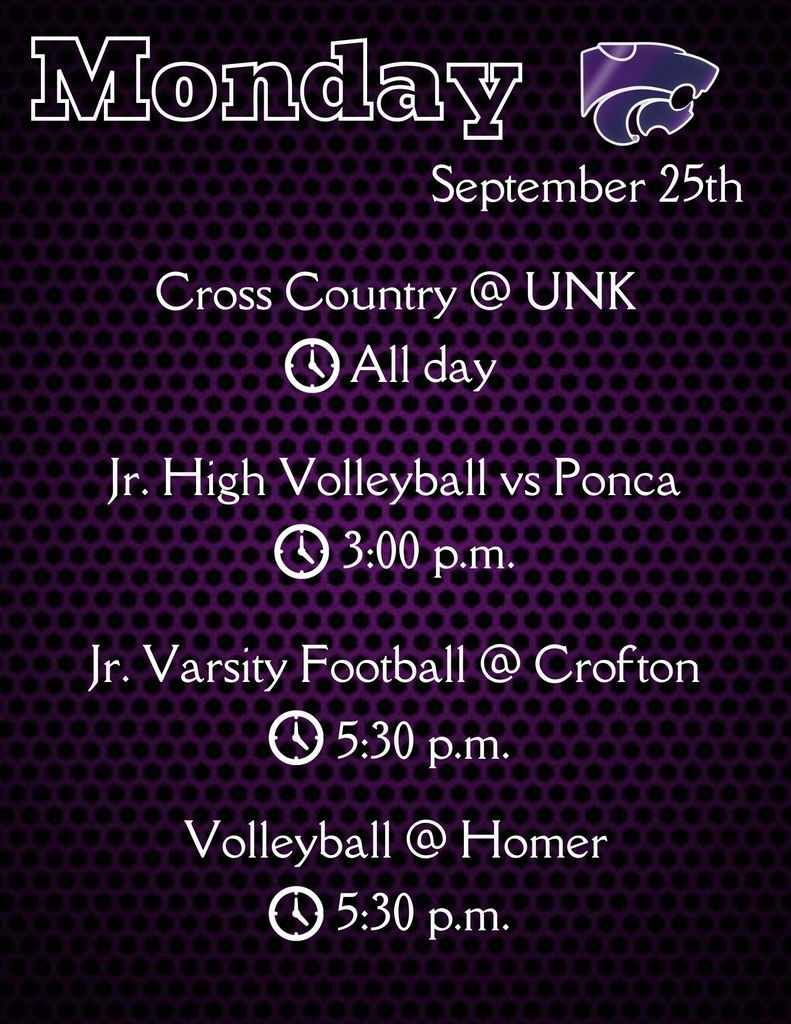 Here's a look at this week's schedule!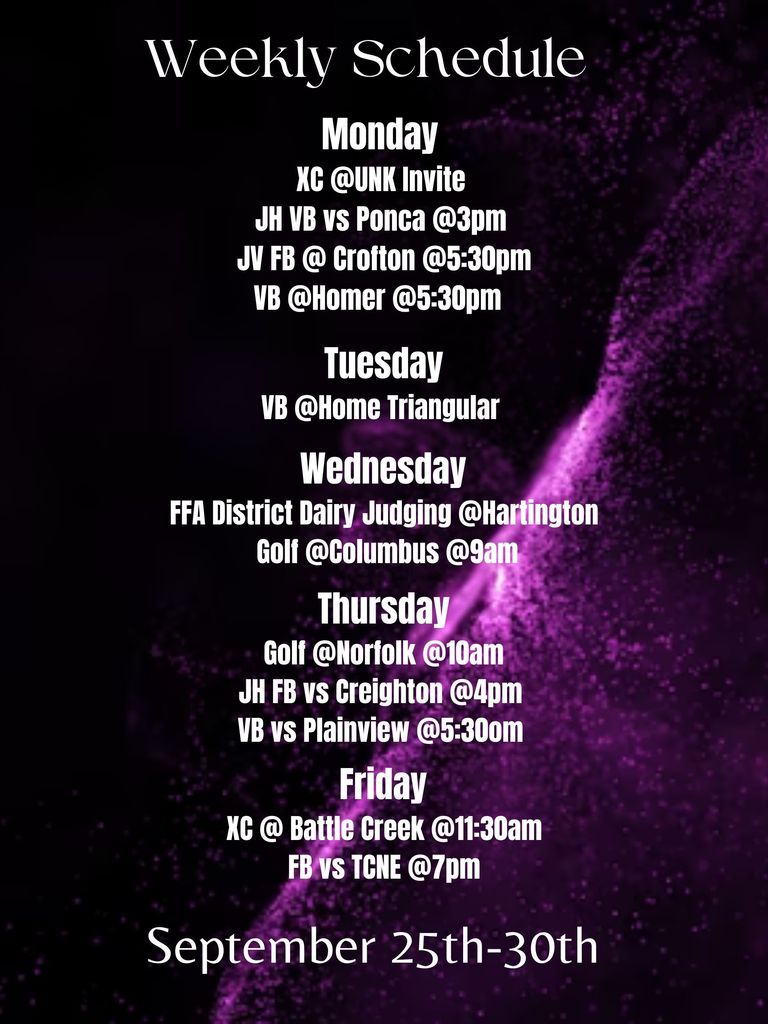 The Junior High A and B teams will be competing in the Ponca Junior High Volleyball Invitational. Games will begin at 8:30.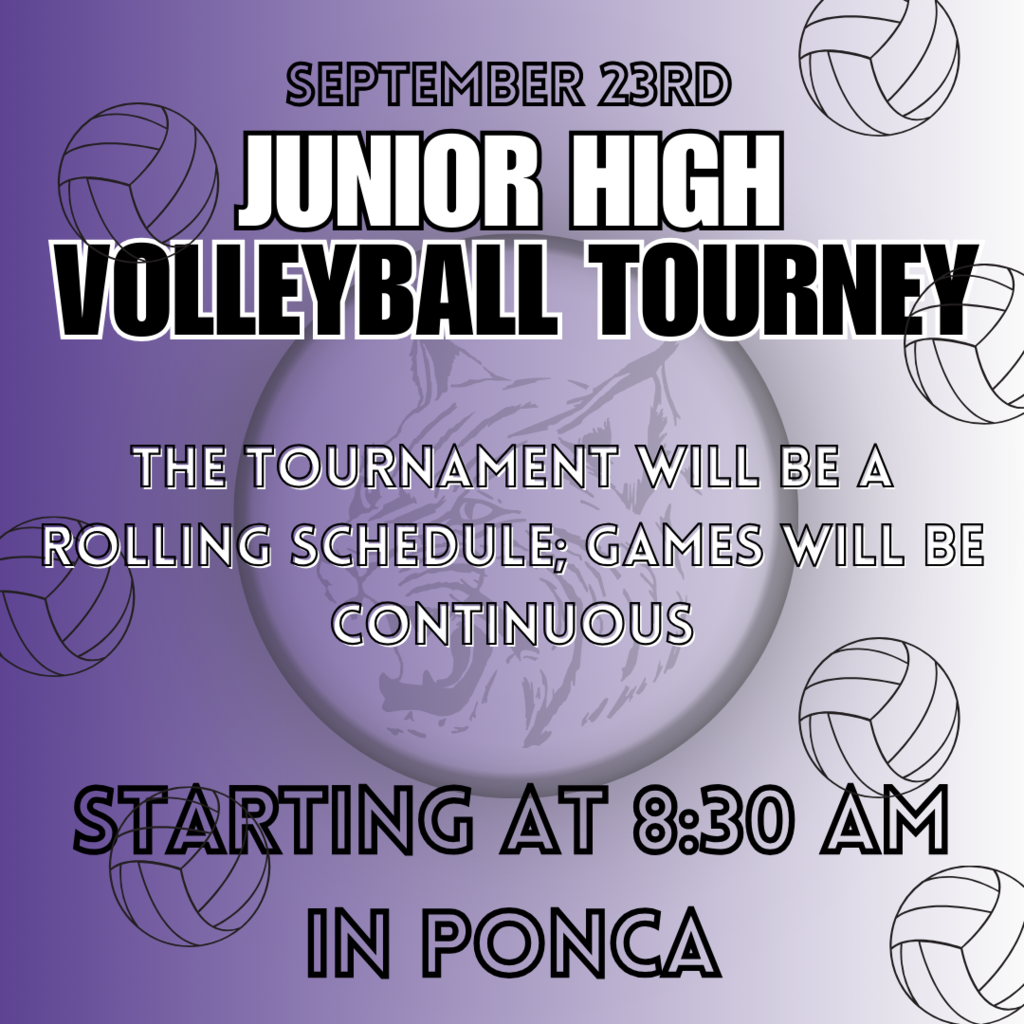 The Junior Varsity Triangular will begin at 9 in Wynot. Our girls will play their first game at 10:15.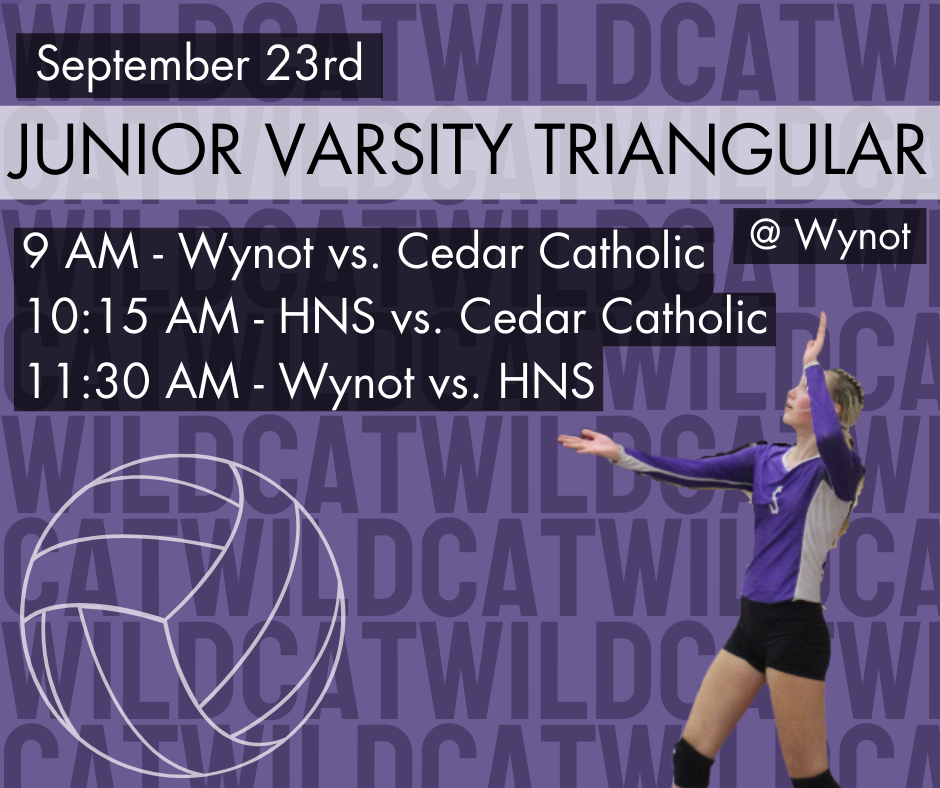 Congratulations to 2023 Homecoming King and Queen Riley Sudbeck and Karli Bruning! #GoCats
It's Homecoming week! Come support the football boys vs Wakefield tonight!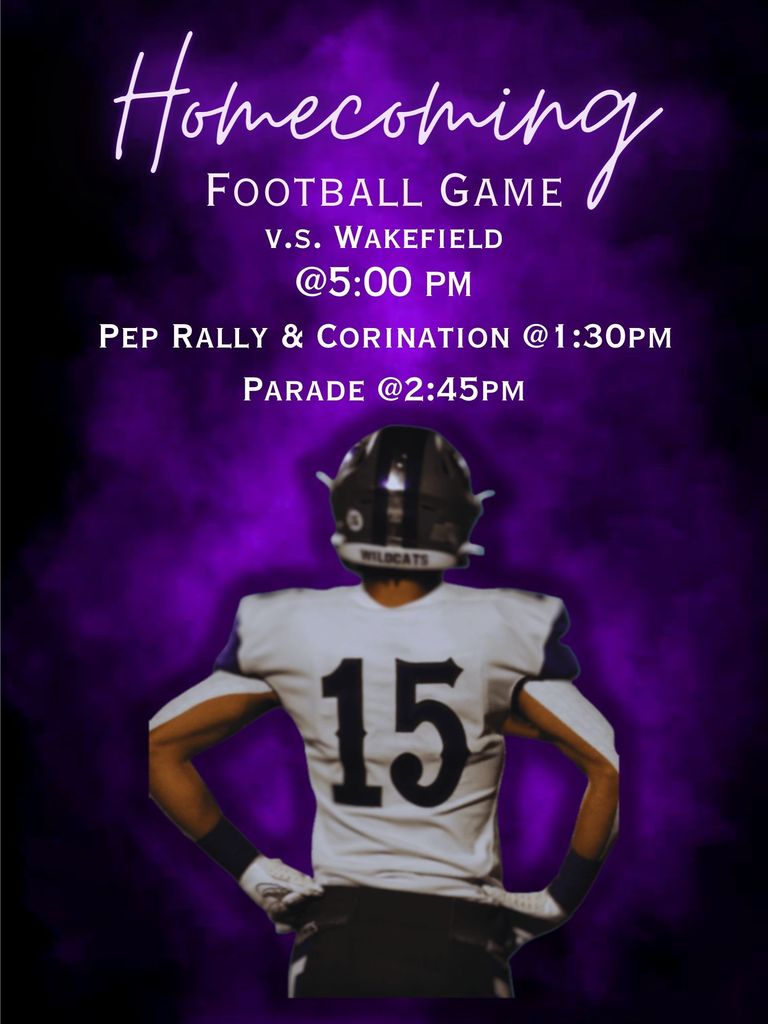 Due to the wet conditions, the cross country meet in Crofton has been canceled. Also, due to the forecast for thunderstorms tomorrow evening, Friday, September 22, the home football game against Wakefield will now start at 5 p.m. All other Homecoming activities will stay at their scheduled times. Thank you and Go Wildcats!

**UPDATE** Tomorrow's football game vs Wakefield has been moved to 5:00pm

**UPDATE** Today's cross country meet in Crofton has been cancelled.
Come cheer on our XC runners in Crofton!

**Updated Ponca JH Volleyball Tournament Schedule** Saturday, September 23