Allie finishes in 11th place! The team finished 8th place overall. Great year ladies! #GoCats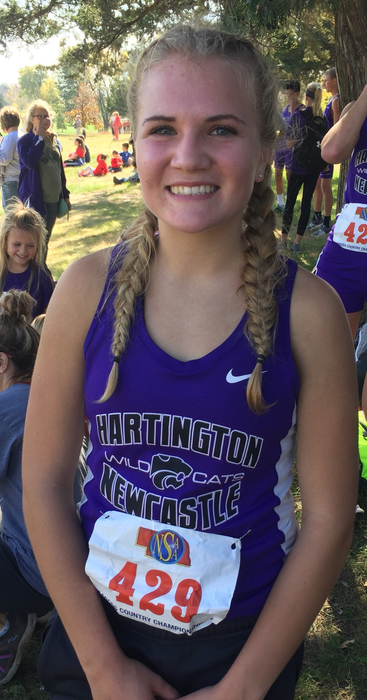 Wildcat girls XC team warming up for the Class C state meet in Kearney! 12:00 start time! #GoCats
Final 32-34 Plainview
McPhillips scores! Ethan in for extra points! 32-18 with 5 minutes left in the game. #GoCats
Touchdown Ethan! Wildcats 24-12- beginning of 3rd quarter!
Halftime HNS 18-12.#GOCats!
Touchdown Korth! 18-6 with 3 min left in 2nd quarter!
Touch down Korth. 12-6 HNS with 7 min left in the 2nd quarter! #GoCats
Wildcat football is in Plainview tonight. Start time is 7:00. #GoCats

HNS will be hosting the L&C Conference Volleyball Tournament here beginning this Saturday. HNS opens play against Homer at 3:00.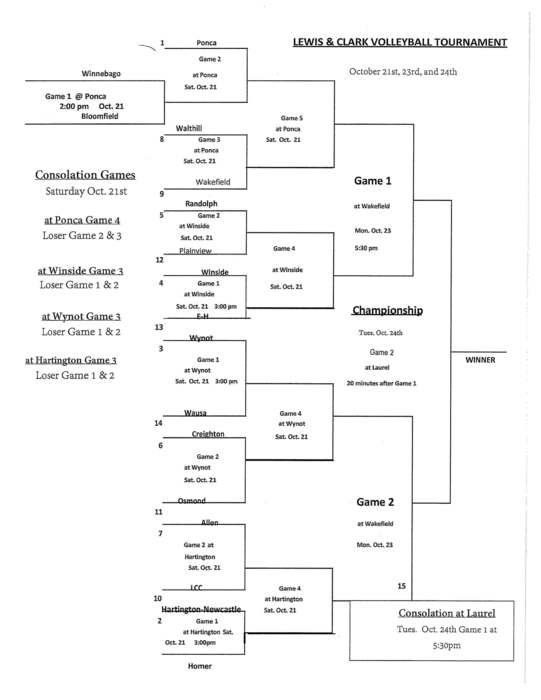 HN wins the match with a 25-22 win the the 2nd set. #GoWildcats

Wildcats take set 1 vs Winside, 25-15. #GoWildcats

1st match of the triangular, Lady Wildcats win set 1 against Emerson-Hubbard, 25-13. #GoWildcats

Congratulations to the Hartington Titans! 5th grade FB league champs!

The gym is ready for a full day of volleyball at our home tourney. Games start at 9, Wildcats 1st game approx 12:00. #GoWildcats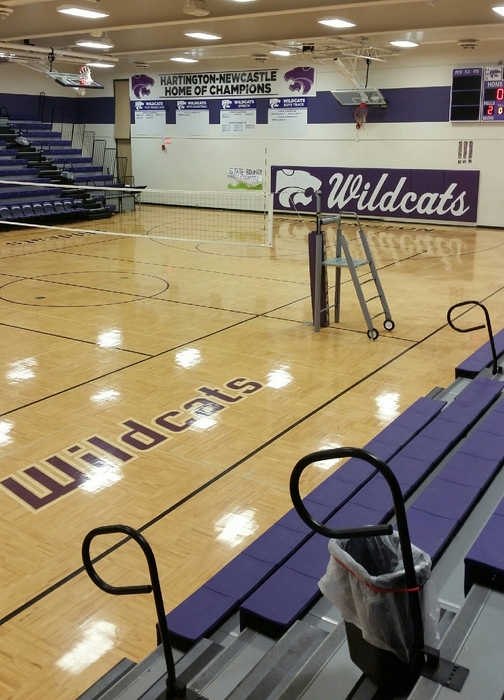 Final score: HN wins 62-6. Wildcats move to 5-2. #GoWildcats

End of 3, Wildcats up 54-6.

End of the half. HN 48, NV 6. #GoWildcats

End of the 1st quarter, HN 22, Niobrara-Verdigre 0. #GoWildcats
Ponca takes the match with a 27-25 second set win. Good match by both teams. #GoCats