Wildcats down at half of the boys game, 56-21.

End of the first quarter, Wildcat boys down to Ponca, 28-14. #GoWildcats

Lady Wildcats get the W, 62-37 over Ponca. #GoWildcats

Halftime. Lady Wildcats lead Ponca 34-18. #GoWildcats

Opening night for basketball, end of Q1, HNS girls 14, Ponca 6.#GoWildcats
HNS Wildcat Speech team wins the District C2-3 Championship!!! On to state next Thursday!!! #GoCats
Demoine Adams met with the Wildcats today. Positive messages of never giving up and staying focused on our learning! Go Cats!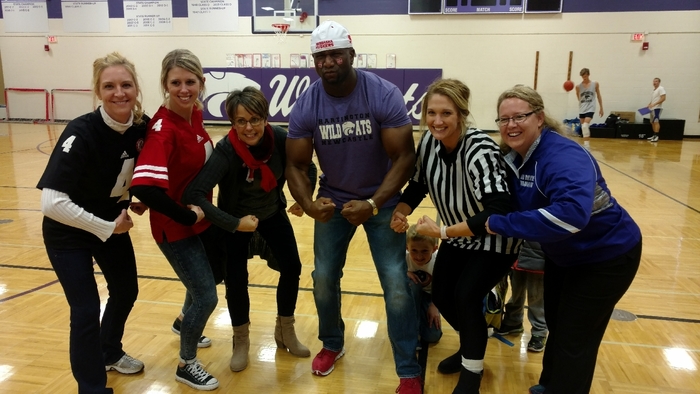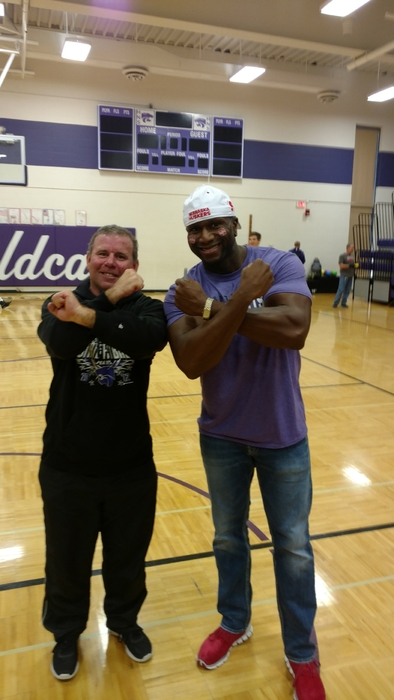 Congrats on outstanding performance certificates: Dylan Dendinger, Isaac Bruning, Sam Harms, Karli McCain, Alexa Lammers, Shaye Morten.

Congrats to Alexa Lammers on being named 1 of 2 outstanding female performers in the conference! #GoWildcats

Congrats to Sam Harms for being named 1 of 2 outstanding male performers in the conference! #GoWildcats

Conference champs! #GoWildcats
K-6 Math and Science night on Tuesday, Nov. 14 from 6:30-7:30 at the Hartington site. Please join your child in their classroom.
HNS is proud to host tonight's Clark Choral Concert! Great-sounding group!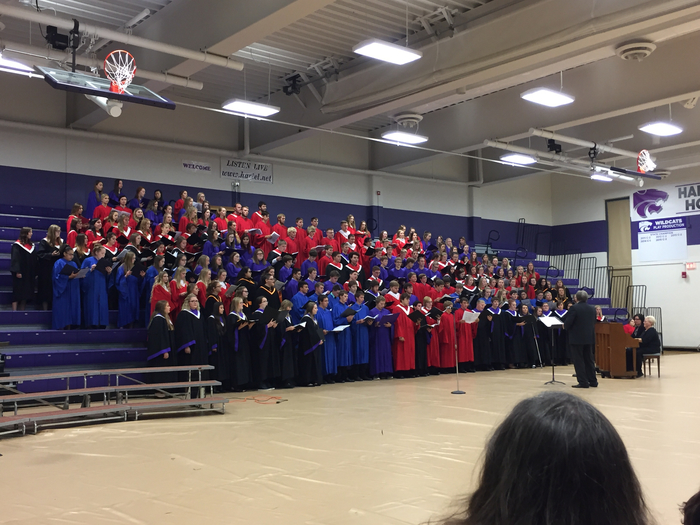 Audience is filling in for the first public performance of 'Band Geeks.' #GoCats

Public performance of the one-act tonight in the HNS gym at 7p.m. All are welcome! #GoWildcats
Spanish IV class made pumpkins to celebrate Halloween yesterday! #GoCats
Parenting class working with the Kindergarten (Anderson) during snack time! #GoCats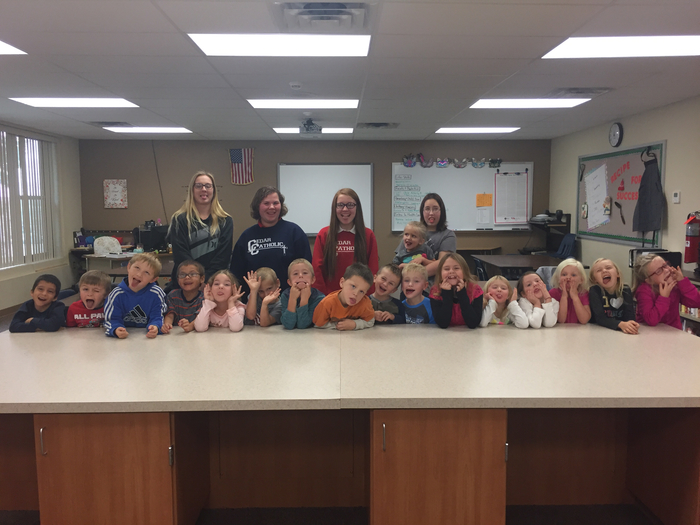 Ponca wins set three 25-14, sweeping the Cats 3-0. Good season ladies! We are proud of you! #GoCats
Ponca takes set two, 25-20 to lead the match 2-0. #GoCats
Ponca takes set one in C2-3 Subdistrict VB here at Wayne, 25-11. #GoCats