HNS will play Allen in the second round of the L&C VB Tourney. Match time is approximately 7:00 tonight. #GoCats
Lady Wildcats win 2-0 against Homer. #GoCats
Lady Wildcats take on Homer in Hartington at 3:00 p.m. today for first round of Conference Volleyball. #GoCats
Due to Thursday's playoff game at Dwight, we will dismiss students at 1:00 p.m. that day (Oct 26). #GoCats
Wildcat FB will travel to Dwight to take on East Butler Thursday, Oct 26 at 5:30 pm. Good luck boys! #GoCats
Fire Prevention Month- Thank you to the Hartington Volunteer Fire Department from the elementary!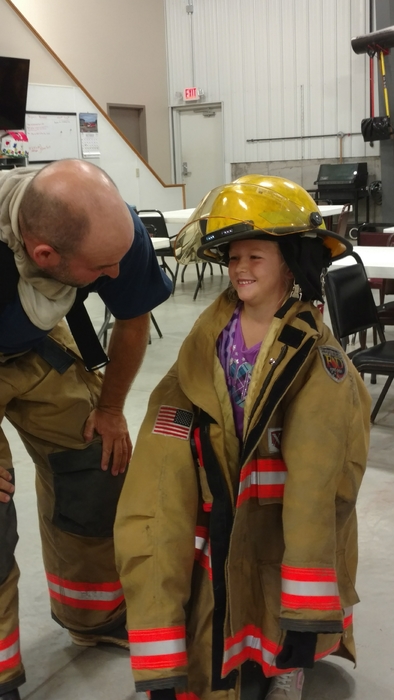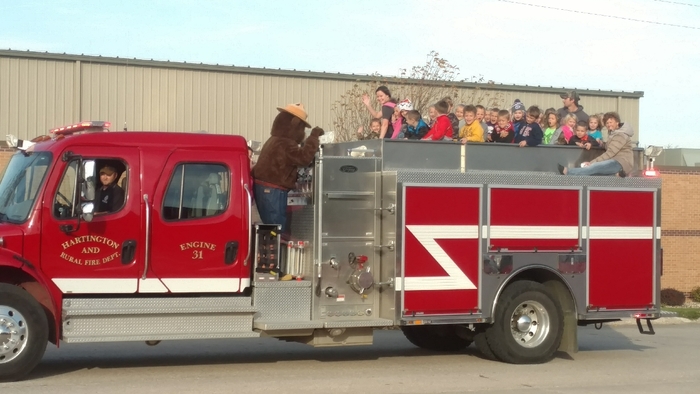 Boys team finishes 3rd, just 9 points out of 2nd! Brian finishes 2nd, Seth 12th. Great year guys! #GoCats
And now it's the boys' turn! Class C State XC race in less than 5 minutes! #GoCats
Allie finishes in 11th place! The team finished 8th place overall. Great year ladies! #GoCats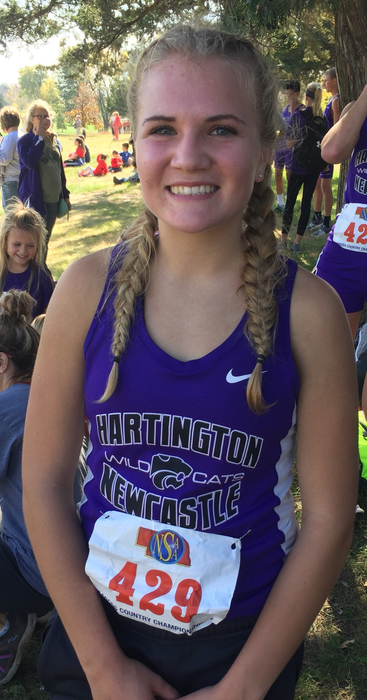 Wildcat girls XC team warming up for the Class C state meet in Kearney! 12:00 start time! #GoCats
Final 32-34 Plainview
McPhillips scores! Ethan in for extra points! 32-18 with 5 minutes left in the game. #GoCats
Touchdown Ethan! Wildcats 24-12- beginning of 3rd quarter!
Halftime HNS 18-12.#GOCats!
Touchdown Korth! 18-6 with 3 min left in 2nd quarter!
Touch down Korth. 12-6 HNS with 7 min left in the 2nd quarter! #GoCats
Wildcat football is in Plainview tonight. Start time is 7:00. #GoCats

HNS will be hosting the L&C Conference Volleyball Tournament here beginning this Saturday. HNS opens play against Homer at 3:00.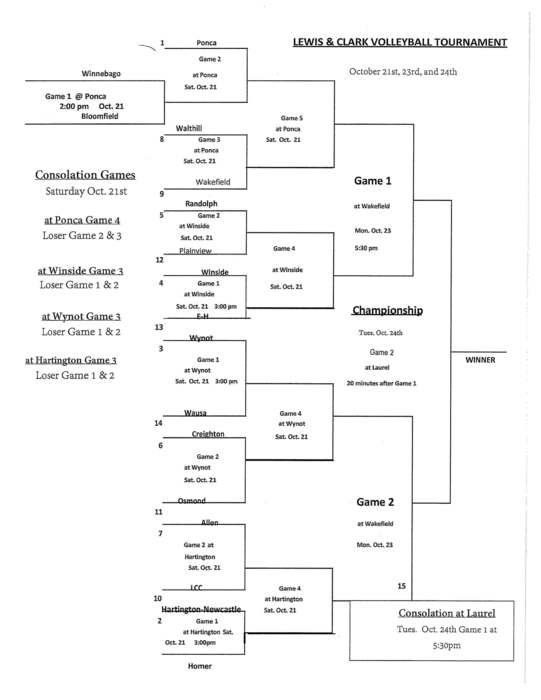 HN wins the match with a 25-22 win the the 2nd set. #GoWildcats

Wildcats take set 1 vs Winside, 25-15. #GoWildcats